If we can describe what drives the cost efficiency of SLS 3D printing, it can be done in two words: new powder and packaging. Today we will introduce the lower new powder rate of our PA12 powder. 26% of the limit was reached.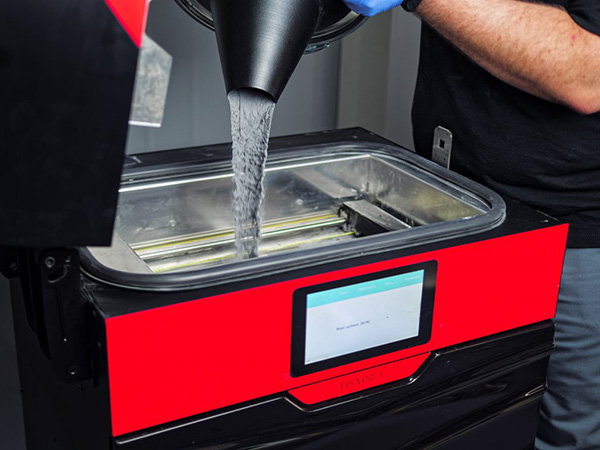 There are many myths about SLS 3D printing. Some people still think this is an expensive technology. But because Sinterit introduced a small SLS3D printer, but its quality and accuracy are comparable to industrial machines, so high cost is no longer a problem.
  -The total cost of using the machine is the purchase of equipment, services and materials. We have just improved the third parameter by reducing the amount of new powder used in the printing cycle. We have completely changed the cost of systems and services, and it is time to reduce printing costs. -Sinterit co-founder Konrad Glowacki, responsible for powder development, said.
   For those who are not familiar with SLS 3D printing technology, let us explain the basics. The working principle of SLS is to use infrared laser to sinter powder at high temperature, so that the powder particles are consolidated before being combined with the laser beam. In a traditional SLS printer, there is a so-called "bed" on which the roller spreads a thin layer of powder, which is then sliced ​​from a 3D model file (for example, a .stl file (derived from CAD-like design software) The layers are sintered.
   Why is the ratio of new fans so important?
  The important thing is that not all powders are sintered in this process. Only the part that builds the object. The rest serves as natural support. The unfired powder can be reused in other prints by adding some fresh powder.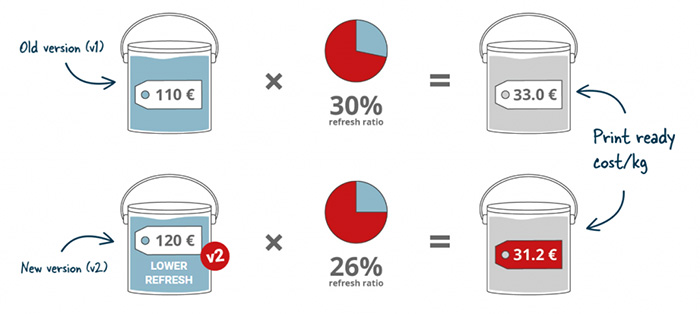 In this technology, the amount of additional new powder required is the final cost of 3D printing. You can easily assume that the lowest percentage of new followers means the best return on investment. In this regard, Sinterit has been in a leading position, but now the company has reduced it even more to 26%.
   is huge, so cost efficiency is the key. Stefan invests time in optimizing the working area of ​​his SinteritsLISA 3D printer. Coupled with a lower refresh rate, he can get lower printing costs. This is the best way to use SLS, especially in production.
   – Our approach is to make 3D printing technology easier to use. Reducing printing costs is only the next step. Not the last time. -Sinterit CEO Maxime Polesello said.
  The new packaging of the most commonly used powder is 6kg
   In order to optimize the work process and reduce waste, we have introduced new packaging for the most commonly used powders: PA12Smooth, PA11Onyx, FlexaGrey. It is also compatible with the entire solution and accessories.
   Now you can buy 6kg steel environmentally friendly containers, which are compatible with sinter solution accessories, such as explosion-proof vacuum cleaners and sieving machines. The old 2 kg bottle will also work.