ACS Custom uses Figure 4 Standalone to produce customized products in a few days
Challenge
Design and deliver customized audio products cost-effectively at unparalleled speed.
Solution
Figure 4® independent 3D printer and materials with digital workflow with 3D system.
Results
From the design concept to the final product within 3 to 4 days;
Modify the design immediately;
Produce small batches of parts efficiently at low cost;
Establish a brand reputation for fast delivery of high-quality products.
The UK-based digital production company Advanced Communication Solutions (ACS) Customization specializes in soft silicone custom hearing protection and in-ear monitors. In order to meet customer needs for audio enhancement, hearing protection and communication, ACS Custom has established a 100% digital workflow, providing customers with the ability to quickly access unique articles.
ACS Custom's digital workflow includes digitalization, design and additive manufacturing. Using the 3D system Figure 4® independent 3D printer and production-grade Figure 4 materials, including Figure 4®PRO-BLK 10 and Figure 4®EGGSHELL-AMB 10, ACS Custom can produce precise customized products at an unparalleled speed. Therefore, when a local Formula One team asked the company for help to make its headsets more suitable and functional, ACS Custom was able to confidently promise and provide a customized, high-quality one in just a few days. , Full three-dimensional printing solutions, including customer design reviews.
Ideal workflow for customized products
ACS Custom focuses on products that solve problems for customers. Its founder and general manager Andy Shiach said that the digital workflow is very suitable for its business: "When we decide to make a product, we can design and print it within a few days. Then , If we realize that we need to modify our design, we can modify it immediately."
This manufacturing method and responsiveness can only be achieved through additive manufacturing. "If we have to mold and inject the products we produce, the time and cost involved will be prohibitive," Xiqi added. In contrast, the independent digital workflow in Figure 4 allows the company to go from design concept to final product in 3 to 4 days.
"Our digital workflow helps us answer customer needs and needs quickly and accurately," Shiach said. For example, ACS Custom has developed several creative products for the British Formula One team to achieve top-notch communication systems. Every product developed and produced within a week can meet the needs and environment of the target employees, from maintenance personnel wearing helmets to reception agents patrolling VIPs around the facility. However, the practicality of ACS Custom products goes far beyond the track: "As long as there is a noisy environment, our products can provide solutions," Shiach said. "A lot of our products don't exist yet. It's really exciting that this technology can meet customer needs."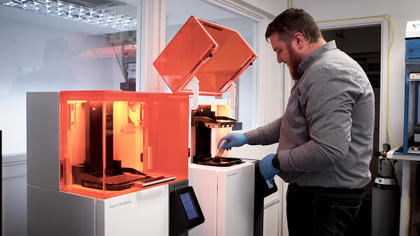 ACS Custom uses its digital workflow for prototyping and production of parts.
Rapid prototyping and production
ACS Custom uses its digital workflow for prototyping and production of parts. The company is constantly exploring new applications for its Figure 4 stand-alone printer, and has successfully developed various PC boards and earphone shells as well as earphone jacks and adapters. The printing features achieved by ACS Custom also prove the capabilities of this manufacturing technology, with wall thicknesses ranging from 0.3 mm to 1 mm, smooth surfaces, knurled surfaces, and even functional fine threads. "We use printers almost all the time, and the components are great," Shiach said. "Quality, repeatability, materials--all are great."
In addition to direct production applications, ACS Custom also uses 3D printers for eggshell casting. This technique takes advantage of the ability to print Figure 4 on an ultra-thin wall, creating a mold that uses the EGGSHELL-AMB 10 material in Figure 4 to inject silicone. Once injected, the 3D printing mold can be broken and peeled off like an eggshell, exposing a silicone part, ACS custom post-processing, marking and finishing.
In addition to the efficiency of digital workflows, Dan Bennett, technical director of ACS Custom, said that this technology allows the company to handle larger and more complex projects than before: "We can now print in silicone molds. Geometry, and before us, we had to drill it all by hand. In addition, the dimensional accuracy of the Figure 4 printer ensures that we don't need to do too many iterations or establish tolerances in the parts."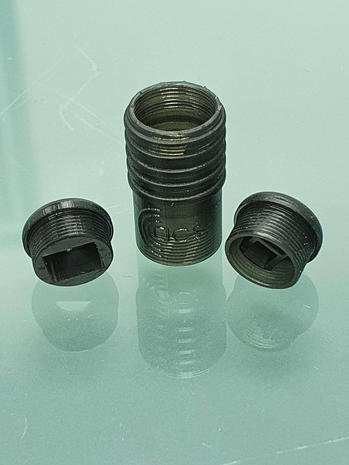 Functional features such as fine threads can be directly printed with Figure 4 Standalone.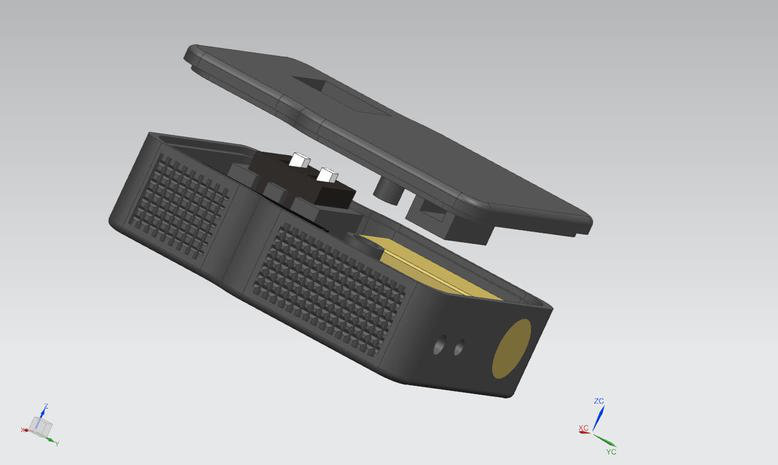 Figure 4 can help ACS Custom achieve a variety of surface features, such as knurled surface.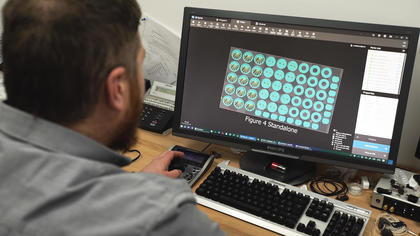 Digital production allows ACS Custom to 3D print the geometry in the mold, avoiding the manual drilling process.
Speed ​​and accuracy make innovation possible
3D Systems Figure 4 Standalone uses non-contact film to construct parts by projecting the complete design layer. In addition to providing excellent surface quality, this process greatly reduces the total printing time and speeds up the production time of the parts. "Speed ​​is one of the best things about these printers," Bennett said. "If needed, it allows me to modify five to six times a day instead of waiting for a print job like I do on other systems."
The accuracy of Figure 4 Standalone combined with the characteristics of the 3D system materials allows ACS Custom to use the same prototype system to convert to final part production. For the black final production parts, ACS Custom uses Figure 4 PRO-BLK 10, a high-precision, production-grade material with long-term environmental stability and thermoplastic properties. The 3D system's plastic 3D printer also includes 3D Sprint® software as part of a complete add-on manufacturing solution. 3D Sprint is an integrated additive manufacturing software, through a set of advanced design, file correction, analysis and other functions, it can realize file optimization, preparation and printing.
"3D Sprint is very intuitive in terms of layout and very good support functions," Bennett said. "When the quality of the outer surface is important, we can truly reduce the size of the contact point and the position of the bracket."
"3D Sprint is very intuitive in terms of layout, and the support functions are very good," Bennett said
Protect innovation and drive digital purchasing power
The digital workflow used by ACS Custom enables the company and its customers to ensure that lost or damaged products can be replaced accurately to original specifications at any time. For customized products (such as manual methods), this has advantages over traditional production alternatives. "ACS Custom provides you with a customized product that provides superior comfort, fit, and a perfect reproducible file," Shiach said. "If we did it by hand and you need a replacement, it will never be exactly the same as the one you lost. With 3D printing, we can reproduce the same article."
In addition to benefiting ACS customers, Bennett said that the digital workflow drives the success of the business: "Thanks to the 3D technology we use, we are at the forefront of the industry. It allows us to stay amidst the competition by innovating and creating new products. Leading position."
To learn more about the Figure 4 platform and material combinations, please download the Figure 4 material guide or contact us.